Credit: Of Addon By minipro27yt
Have you ever played skywars or bedwars and thought about practicing your parkour or clutching skills? Or if you're just too good at the game and want to show off to your friends, this could be a good solution for that.
This world is a parkour/clutch map that puts your skills to the test, you are to wall jump and place blocks at vigorous speeds.
Here are some video clips of showing how it's possible on any platform regardless of the player as long as you have skill.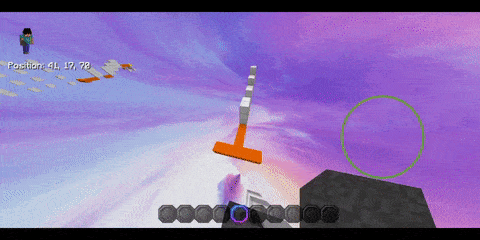 Our channel in Telegram
How to install WallPractice [Map]
Installing the mod WallPractice (.mcpack):
Download the mod files marked .mpack from the links below.
Just open the files and the game will automatically install everything you need.
Launch Minecraft and go to edit the world.
Select Texture Sets.
Find the texture pack and activate it.
Select Presets.
Find the extension and activate it.
The mod is installed, enjoy the game!
Latest version: v3 Compatibility: Android / IOS / Windows 10 / Xbox One