Created by Lancelot, from Livecraft Team
Add a modern and realistic touch to your house with our modern looking furniture, Some of the furniture actually works. But this addon its not finished yet, you have to finish it. Tell us trough Discord (https://discord.gg/AMePwm5) section what would you like to see in the next version and we will maybe add it and of course, give you credits for suggesting furniture.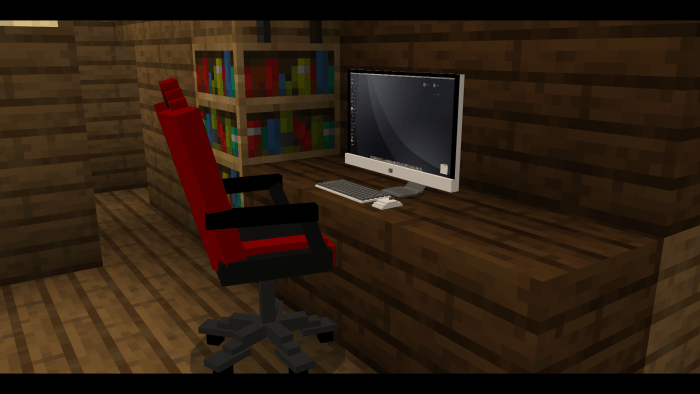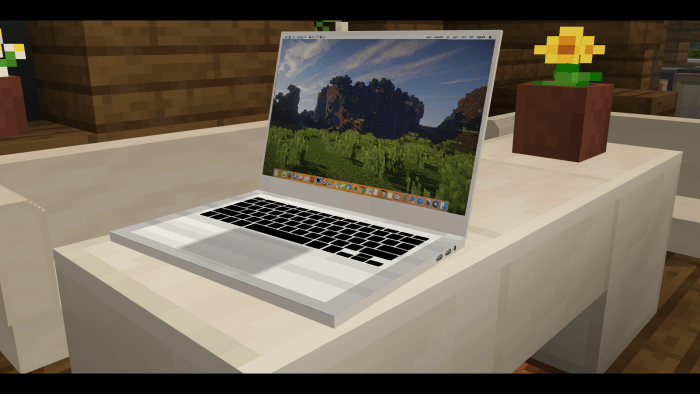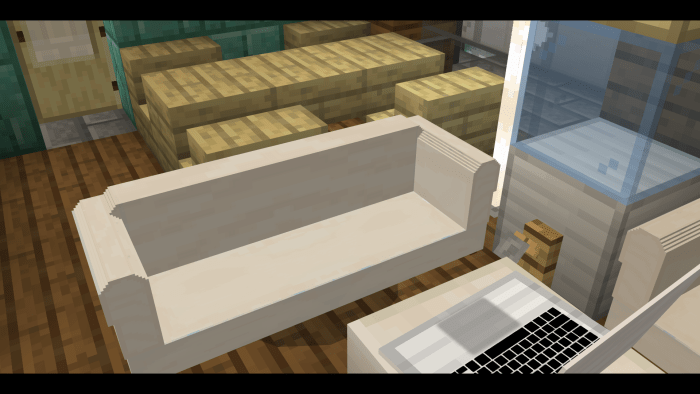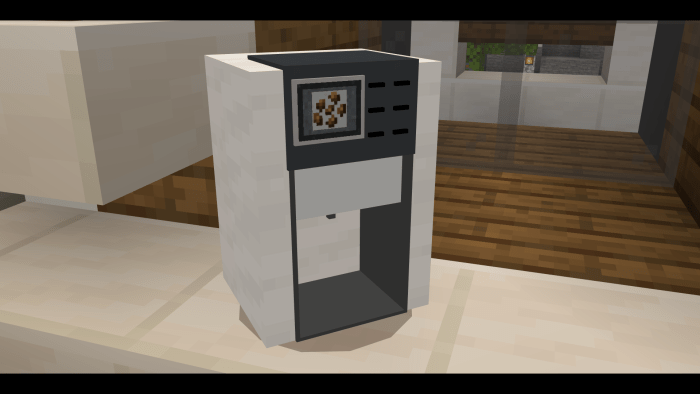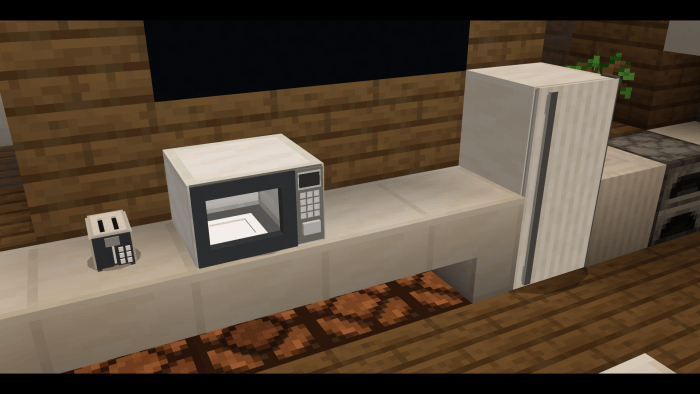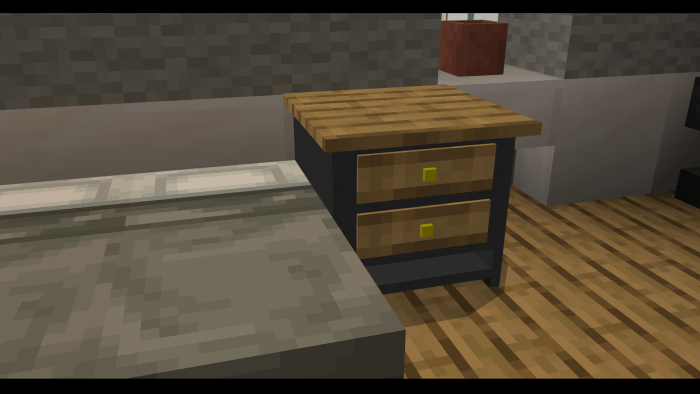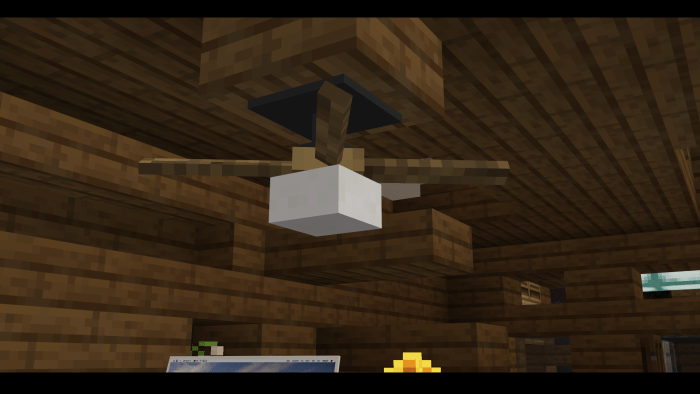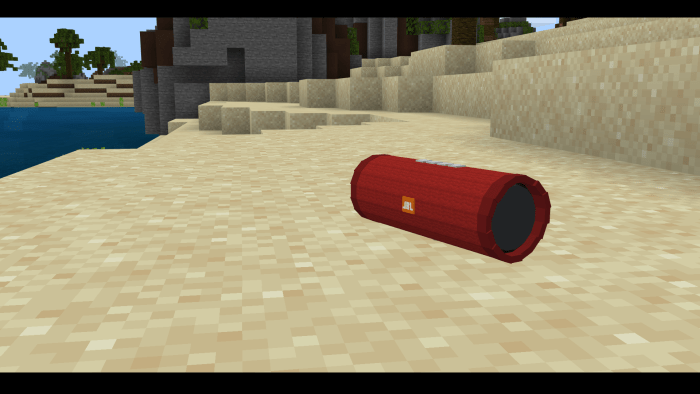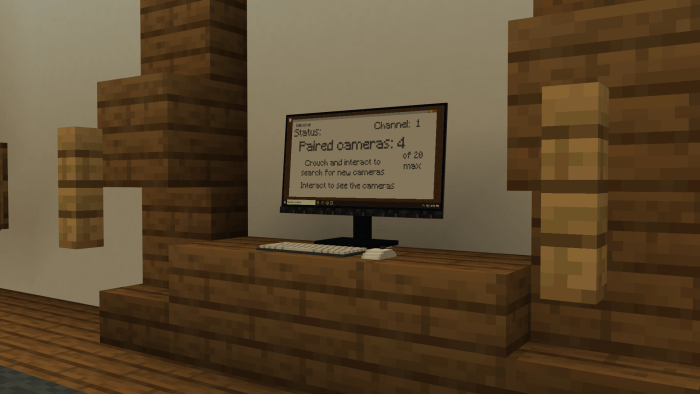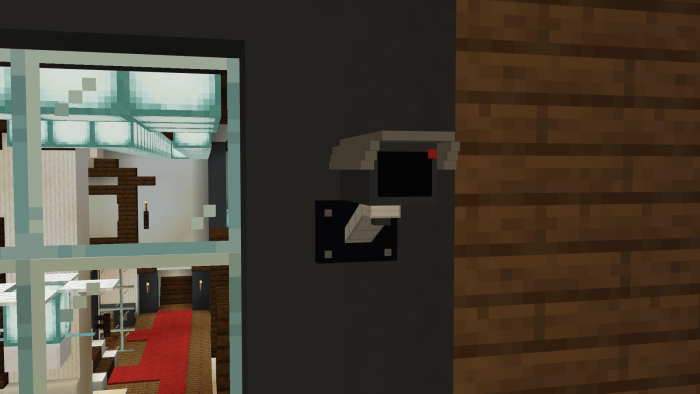 Working furniture
As i said earlier, some of the furniture actually works. Here is a guide on how to use them:
Coffee maker
Interact with cocoa beans first to load the coffee maker with coffee. Then, make a mug with one quartz mineral and interact with the coffee maker. Your cup will fill with coffee and then enjoy your coffee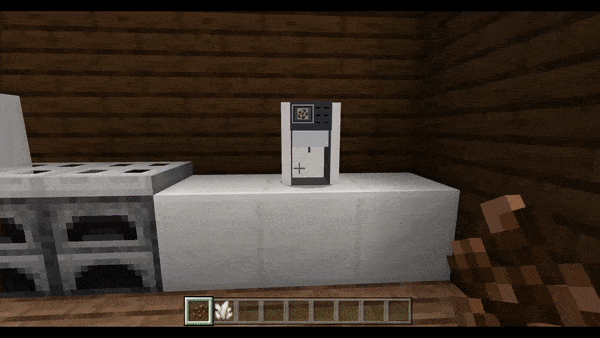 Microwave
Interact with the microwave using raw beef. The microwave will cook it in around 3 seconds, and give you a microwaved steak, which fills 3,5 food.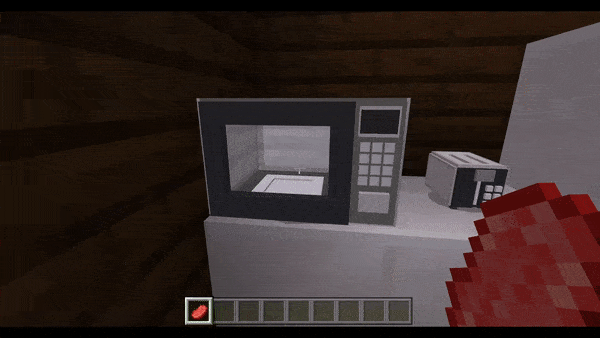 Toaster
First, craft sliced bread. Just make it with one normal bread on your inventory. Then, place it on the toaster. Simple toast.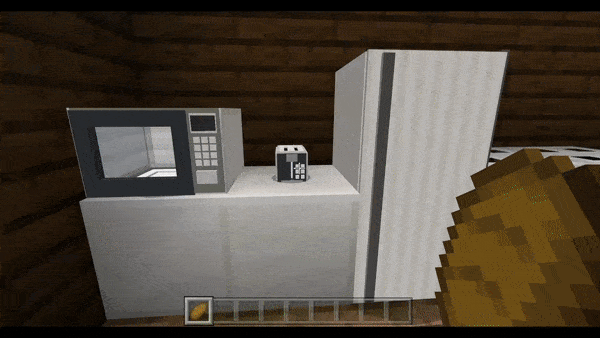 Ceiling Fan
The ceiling fan has a light that you can turn on by right clicking, and you can turn the fan on and off by crouching and right clicking on it.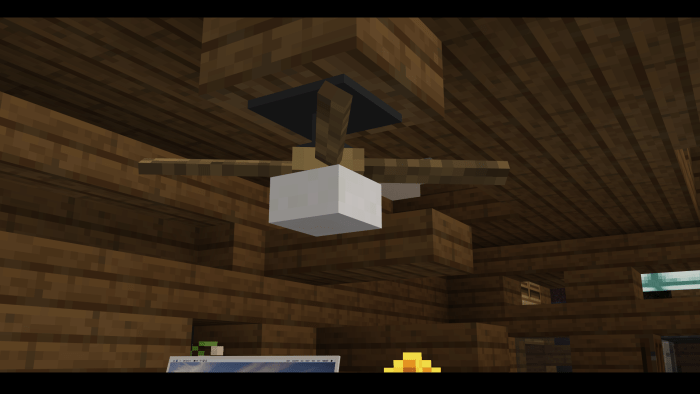 Portable Speaker
You can actually play music on it! Place it wherever you want and long-tap on it to go to the next song, or crouch and long tap on it to go to the previous one. Please note that you need to download the song packs in order to get it working. You can download them clicking here (https://minecraftworldsmaker.jimdofree.com/). The page needs some improvements so please be patient.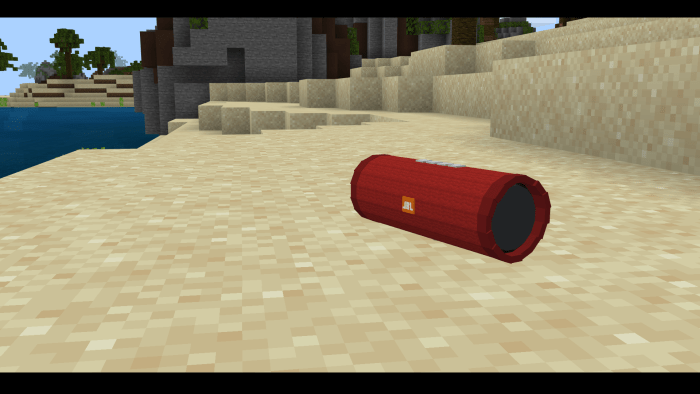 TV (With 4 channels)
The TV uses the most complex command/animation system to work. Currently since it can have bugs, it does not have a crafting recipe. But if you need it that much, just take it out of the creative inventory and place it. Can display up to 4 beautiful TV channels. Please note that the music used in the Rick Astley clip was kindly provided by acatterz. Please check out his channel, he makes amazing minecraft covers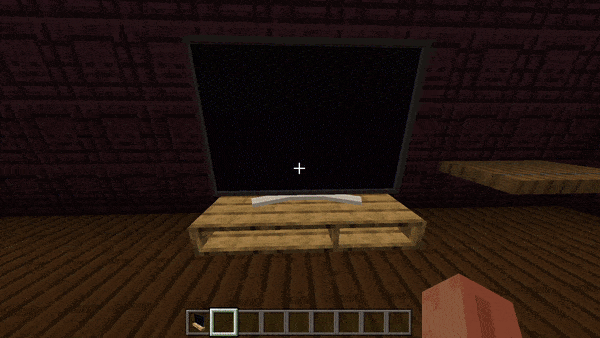 Waffle Maker
waffles!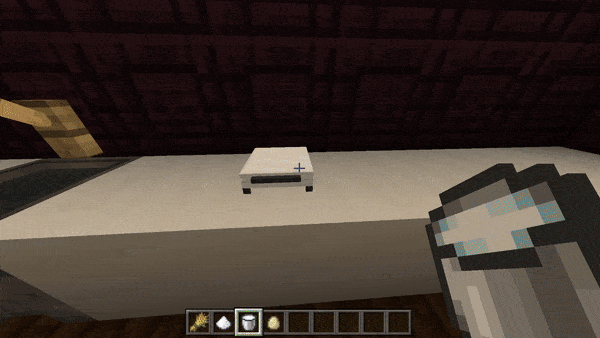 Security Cameras
This new and complex security camera system will allow you to place security cameras and use them. Just place up to 20 cameras where you want, then use the camera monitor to check them. Once you are into camera mode, right click/press the next camera button to move between cameras. Jump or move to get out of the camera testing.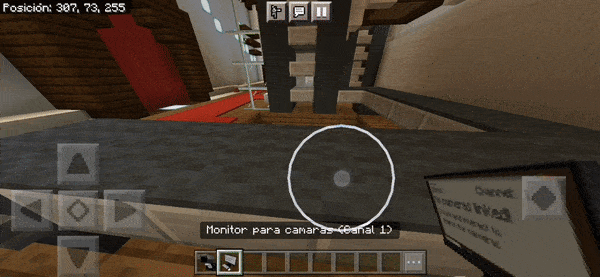 This content is copyrighted which means that you are not allowed to distribute it without permission. http://teaminfiniteminds.com/donaciones/
Crafting Recipes
To craft the furniture first you need an furniture table. The crafting is simple.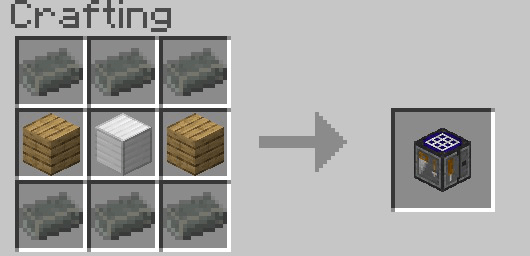 AD
Note: You need stainless steel ingots to craft this.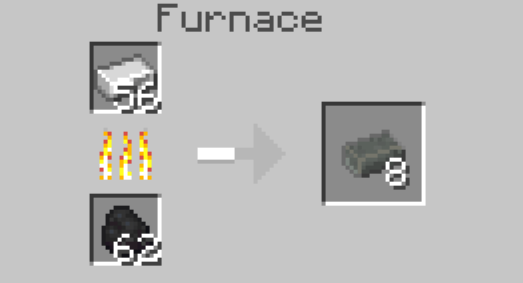 Then just place the furniture table wherever you would like in your world. Now craft some blueprints to use the furniture table:
Couch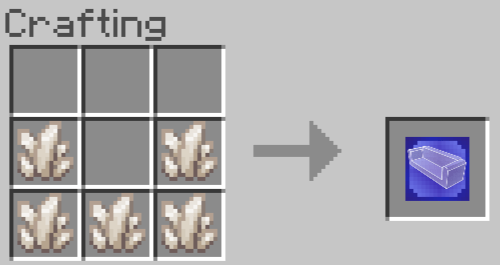 Imac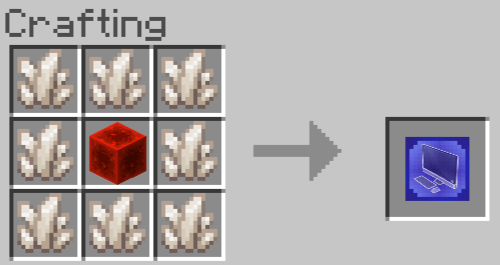 Toaster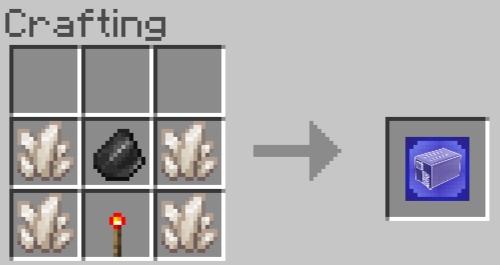 Fridge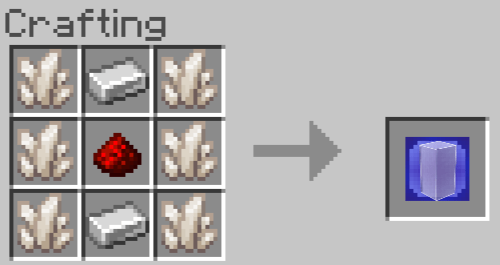 Microwave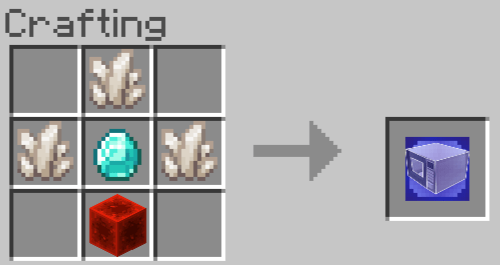 CoffeeMaker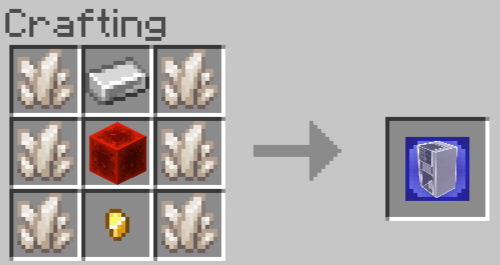 Gaming Chair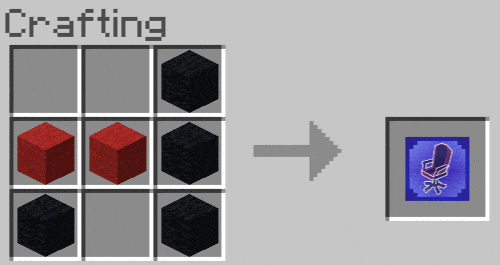 Minebook Pro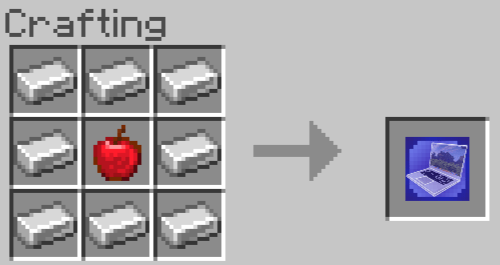 Small Table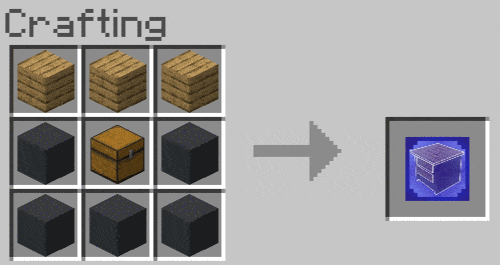 Ceiling Fan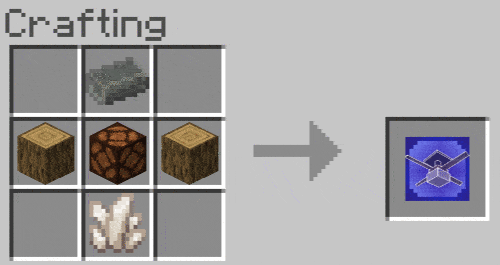 How to Install Lance Furniture Beta
Installing the mod on Lance Furniture Beta (.mcpack):
Download the mod files marked .mpack from the links below.
Just open the files and the game will automatically install everything you need.
Launch Minecraft and go to edit the world.
Select Texture Sets.
Find the texture pack and activate it.
Select Presets.
Find the extension and activate it.
The mod is installed, enjoy the game!
Latest version: v3 Compatibility: Android / IOS / Windows 10 / Xbox One