The School Equipment addon gives you common items found in a school. Enjoy playing and learning on Minecraft with an animated Laptop, Printer, Locker, projector, and more!
Now you can relive your days at school with this addon while on home quarantine. It's past the middle of our school life this year! On normal days, we'd probably be coloring our lives by going to school and hanging out with friends right after.
Also, I am making a map of a school with this addon though it only constitutes a room as of now. Take a look: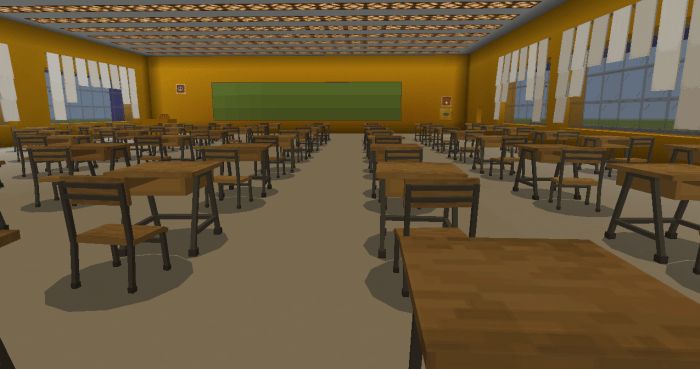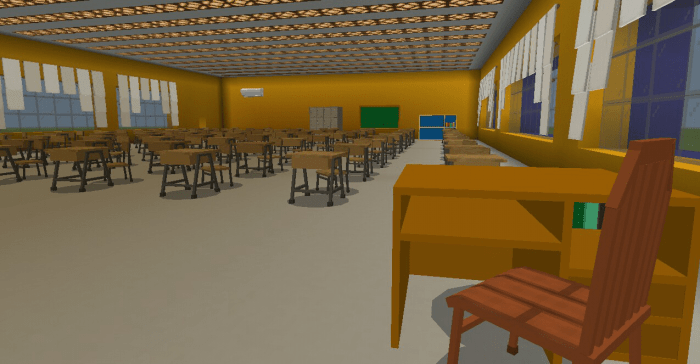 The added animated printer:
Lights up when switched on
Right click or press "Open Printer" to start the printer and begin printing
You can force shutdown the printer even while it's still printing by crouching and it will close right away

The animated locker:
Right click or press "Open Locker" to open a single locker compartment
Crouch then right click or press "Open All Lockers" to open all the locker compartment
See the video on the text link for more reference on these two!
"The Cube"
– the cube is the equivalent of a globe model of the Earth in the real world. But you are in Minecraft so the world is square! (see changelog for more details)
Our channel in Telegram
How to install School Equipment Addon [Add-On]
Installing the School Equipment Addon [Add-On] (.mcpack):
Download the mod files marked .mpack from the links below.
Just open the files and the game will automatically install everything you need.
Launch Minecraft and go to edit the world.
Select Texture Sets.
Find the texture pack and activate it.
Select Presets.
Find the extension and activate it.
The mod is installed, enjoy the game!
Latest version: v3 Compatibility: Android / IOS / Windows 10 / Xbox One